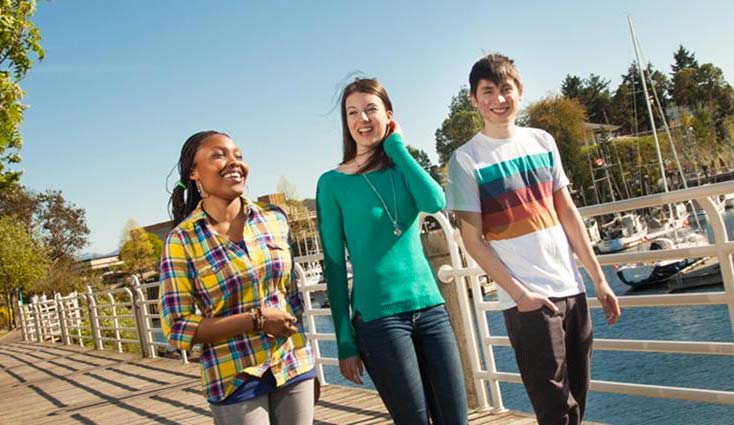 International Department
Email: WorldVIU@viu.ca
Phone: 1 (250) 740-6315
Education Abroad
Email: edabroad@viu.ca
Phone: 1 (250) 740-6315
Vancouver Island University (VIU) is a student-centred community where excellence in learning is the primary goal. We welcome and value the contributions of students from around the world who create a rich cultural tapestry on our campuses. Our faculty and students gain valuable international experience through engagement in innovative projects and partnerships worldwide. Our vision is shaped by the ideals of a just, equitable and sustainable global community. This builds on VIU's internationally recognized experience and expertise in working with Indigenous communities.
Research Priorities and Strengths
Health, Resilience and Well-being
Integrated Sciences, Technology and Environment
Resilience of Island, Coastal and Rural Regions
Innovation, Entrepreneurship, and Social Change
Cultural, Heritage and Creative Expression
Equity, Diversity, and Social Justice
Teaching and Learning
About Vancouver Island
Located off the southwestern corner of British Columbia, Canada, Vancouver Island is the largest island on the West Coast of North America, stretching 460 kilometres (290 mi) from Victoria in the south to Cape Scott at its northern tip, and is approximately 100 kilometers (62 mi) at its widest point.