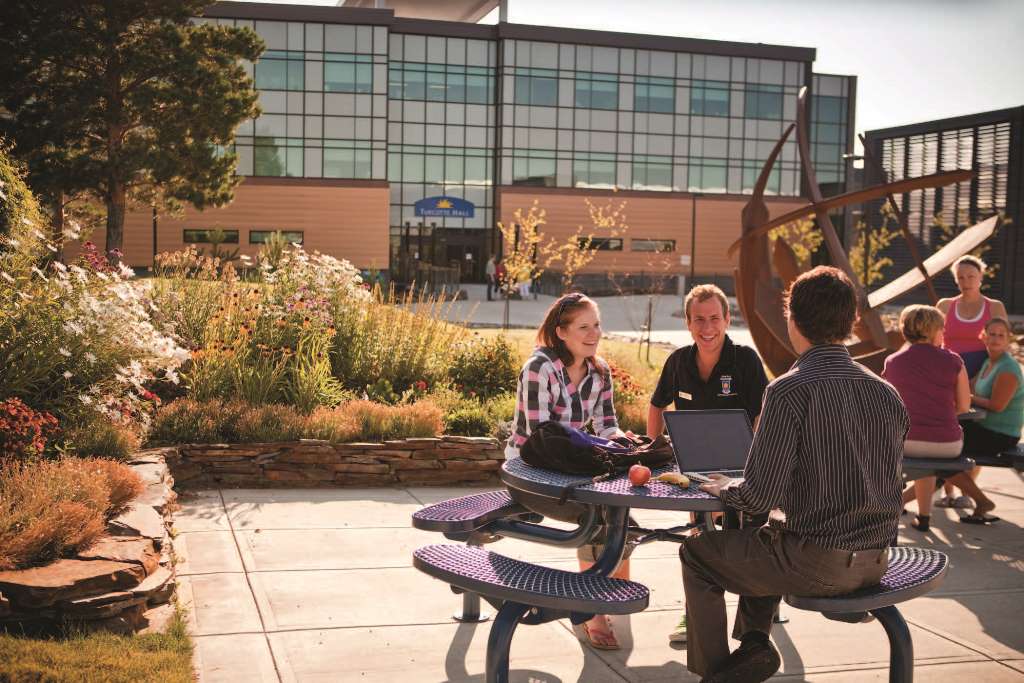 Graduate Studies
Email: sgs@uleth.ca
Phone: 1 (403) 329-2793
International Student Services
Email: international.advice@uleth.ca
Phone: 1 (403) 329-2053
Alberta's Destination University, the U of L attracts more than 8,700 undergraduate and graduate students from around the world to our campuses in Lethbridge and Calgary each year. We offer more than 150 undergraduate and 70 graduate programs in seven Faculties and Schools: Arts & Science, Education, Fine Arts, Health Sciences, Liberal Education, Graduate Studies and the Dhillon School of Business.
The U of L boasts leading research centres and institutes across disciplines, including the Canadian Centre for Behavioural Neuroscience. World-class faculty members bring their research into the classroom and actively engage students in research opportunities. Both undergraduate and graduate students work alongside accomplished researchers in a highly supportive and multidisciplinary environment that is grounded in liberal education.
Students explore a variety of subjects and discover what they are passionate about while developing the critical thinking and analytical skills that will prepare them for the jobs of the future. At the U of L, there are extraordinary opportunities for students to take their learning beyond the classroom and discover the world. We are known for our small classes, and personal and welcoming atmosphere.
Research Priorities
Aging and Chronic Disease
Applied Life Sciences
Family and Social Health
Earth-Space Exploration
Sustainable Development
About Lethbridge
Lethbridge is a beautiful city with tremendous community pride. Our small city charm, friendly people and warm Chinook winds are second only to our spectacular High Level Bridge. Lethbridge offers more than 70 parks, 140 km of walking and running trails, playgrounds and sports fields throughout the city.
About Calgary
Calgary's population is young, well educated, entrepreneurial, community minded, generous and well paid. As individuals, Calgarians are family-focused, recreation lovers, that are committed to a healthy work-life balance. As citizens, Calgarians are enthusiastic supporters of community organizations: there are more volunteers in Alberta than the national average.